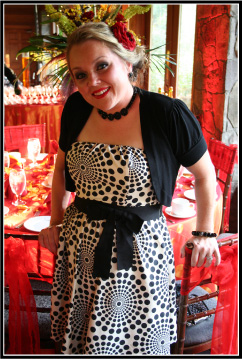 Opening one of my handcrafted creations is like opening a gift. My custom designed invitations are not your ordinary mail. Each item I create is custom designed to meet my client's needs; each piece is assembled from scratch. Papers are hand-selected, ribbons hand-tied with care, designs are handstamped, glued, stitched, embossed, you name it. With strict attention to detail, I make sure each creation is a pleasure to open and an unforgettable keepsake for your recipient.
I handle each project from start to finish, beginning with the initial design consulation with the client where we discuss all of the fun details: colors, themes, embellishments, materials, and more. I then take those personal details and turn them into a beautiful piece of stationery, representative of the client and the event.
We will go over the sample and make any changes, then the order is placed, the wording is tweaked and the stationery is assembled! I also take care of addressing and mailing the invitations to the guests, which is usually a welcomed relief to my clients. While my services are not "cheap", my full-service approach creates a stress-free experience for clients, saving them precious time and worry.